The TRIGON Family
"Our most valuable asset is in the ability of our people." – Lee Kuan Yew
TRIGON Consulting as an IT consulting firm stands for 'Quality', 'Innovation', and 'Flexibility' in implementing solutions that exceeds our clients' expectations.
That cannot be achieved without our dedicated family of TRIGONauts.
Here at Trigon Consulting, we are constantly challenged to come up with better solutions, build better systems, and create more efficient workflows. You will be entrusted to handle projects that range from consulting on local operations to integrating multi-national organizations with businesses across multiple continents.
Family Takes Care of One Another
Trigon's success is built upon the successes of each and every individual member of our family. That can only be achieved by ensuring that you have the best platform and environment to perform at your optimum level. Let us take care of your needs and expectations, so you can focus on taking care of the clients that need our help.
We also believe in the human potential for growth, and are committed to providing the best platform for you to grow into the best version of yourself. Therefore, our management team is always on hand to offer you the support and mentorship you need to thrive.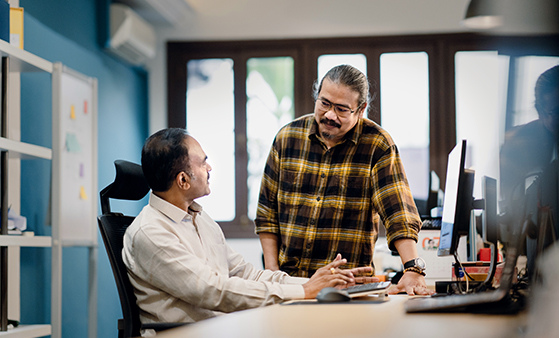 From the day TRIGON Consulting was founded, there has never been a strict hierarchy in the company. It has always been about the distribution of responsibilities, with the best individuals put into the best positions suited to their abilities. Everyone in the family has equal opportunities to fulfil their potential to the fullest.
Innovation happens at the intersection of unconventional thinking and bleeding edge technology, and that is exactly the space TRIGON Consulting occupies. You will stand at the crossroads of Science and Art, you will need an artist's out-of-the-box mindset, and a scientist's obsession with data. You will be a TRIGONaut!
Be A TRIGONaut
You're looking for new challenges in life? You want to be in an environment that prioritise your growth and success? You enjoy working in teams that encourages you to bring your individual brilliance to the table?
Then we want to talk to you!!
Just fill in the form below and drop us a copy of your CV, we'll discuss the possibilities over coffee.
CAREERS